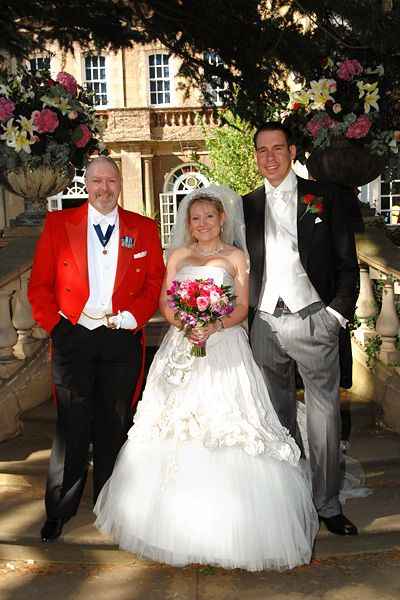 STEVE MCTIGUE F.C.T.
Professional Toastmaster & Master of Ceremonies
"Your Memories Matter To The Master Toastmaster"
Why leave your Special Occasion to chance!
As a Professional Toastmaster I will make your event a memorable occasion, allowing you to relax and enjoy the moment.
I am skilled in all aspects of protocol, procedure and etiquette.
I specialise in Wedding Receptions, Annual Dinners, Award Ceremonies, Banquets, Charity Balls, Company Promotions, Conference & Seminars, Dinner Dances, Diplomatic Functions, Parliamentary Occasions, Partnership Ceremonies, Product Launches, Receptions and Royal Occasions.
"Travel is no problem, you and your event is all that matters"
If your event needs a Toastmaster, then your event needs me. Call NOW to check availability.
"Please take some time and read the information I have provided - You never know, it could be the advice you've been looking for"
Kind Regards & Best Wishes for a Great Day
Steve McTigue
Fellow of the College of Toastmasters
"enjoy the site and stay a while say's the master toastmaster
It's here for you, it is worthwhile, try the master toastmaster"
-------------------------------------------------------------------------------
©2000-2019 Steve McTigue F.C.T. All Rights Reserved
Email: royaltoastmaster@outlook.com
www.themastertoastmaster.com